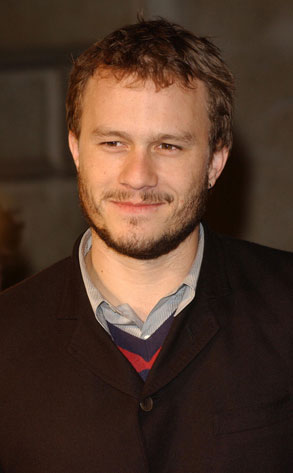 Ash Knotek/ZUMAPress.com
It's hard to believe it's been a year since Heath Ledger so suddenly, shockingly and tragically passed away.
On the first anniversary of his death, the now two-time Oscar nominee's three sisters spoke out in their native Australia about their brother, his legacy and how deeply they still feel the loss.
"Today is the anniversary of Heath's passing," sister Kate Ledger told Australian media Thursday in a written statement. "To us (his family) it seems like merely yesterday and we are still all nursing broken hearts. Like anyone who loses a family member, it has opened our eyes to the intense suffering and painful journey that is death.
"We feel truly blessed to have Heath's beautiful daughter, Matilda and her lovely mom, Michelle," in our lives. And although we are physically challenged at times by the tyranny of distance, we are always in constant contact and take every opportunity possible to catch up. Michelle is doing an amazing job with 'our girl' and together we will cherish every moment of her steps through life."