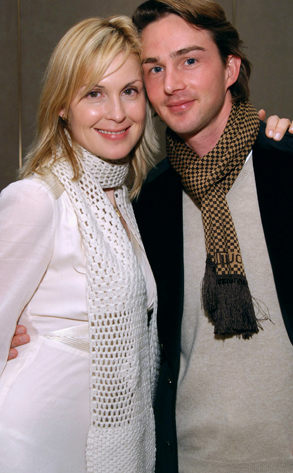 John Sciulli/Getty Images
Kelly Rutherford believes her son is ready to take a bigger bite out of the Big Apple.
The visibly pregnant Gossip Girl star testified at a custody hearing Thursday that Hermés, the first of her soon-to-be two children with estranged hubby Daniel Giersch, has been going back and forth from New York to Los Angeles all his life and would have no problem living with her in NYC until her show finishes shooting at the end of March.
Giersch, meanwhile, has opposed the move, saying that he is Hermés' primary caregiver at home and has been since the child was born.
He reiterated his position today on the stand, saying that Rutherford sometimes works for as much as 12 hours a day and, when she isn't working, tends to fill her time doing things "of interest" to her.