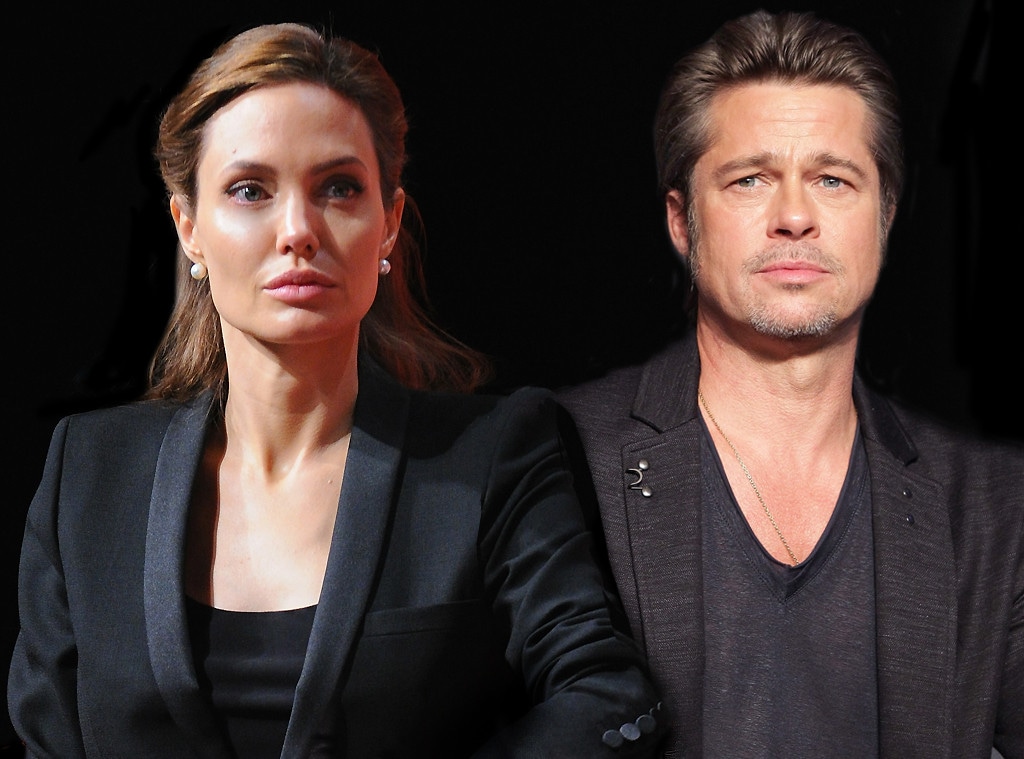 Getty Images
Angelina Jolie filed for divorce from Brad Pitt a month ago, but the actor seems to be in no rush to respond. 
Though Pitt has yet to file a legal response to his former partner's paperwork, according to one legal expert, it's not exactly necessary. 
"It doesn't matter. These things go slowly," legal expert Troy Slaten exclusively told E! News. "I'm sure his attorneys are communicating with Angelina's attorneys and there's nothing he has to file unless he wants to start taking depositions and things like that. He doesn't need to file."
According to Slaten, additional filings may indicate further conflict between a pair. "People file because they are fighting and they want to fight about everything. Judges are only there to decide things when the parties can't decide things for themselves. The judges always try to encourage the parties to work things out on their own. When a judge decides it, nobody's happy...if they can agree, then there is no need to start filing responses and demands for depositions and discovery and all those things." 
However, if the case does not go before a judge and instead settles out of court, conditions of the settlement may remain private. The couple can also determine custody of their children on their own if they can cooperate, as Slaten described. 
"If they settle out of court, then we may never know what they agreed on," Slaten described. "You don't have to have a custody dispute. You can get a divorce and not even bring up what's going to happen with the children if they agree. The court doesn't have to decide those things. If you're not fighting about it, there is nothing for the judge to decide. [He or she] will sign off on the final decree of divorce." 
ANNE-CHRISTINE POUJOULAT/AFP/Getty Images
On the topic of custody, Jolie and Pitt have since run out the clock on their temporary custody agreement. Jolie was given temporary sole custody of their six children while Pitt had visitation rights. Since the agreement was instated, E! News confirmed the actor visited with his kids twice. The temporary terms were to be upheld until Oct. 20, but as Slaten said, the date might not particularly matter. 
"Although their agreement ended, that doesn't mean that anything really changes unless one side or the other wants to go into court and make a change," he said. "Courts are there when people can't agree on stuff...When parties have a disagreement a judge comes in and settles a disagreement. So, if Brad and Angelina agree on whatever it is—keeping things where they are right now, keeping the kids where they're living right now, keeping Brad on his random [drug] testing schedule, keeping all of them on their therapy schedules—then if that's what they agree on for now, then that's the way it will be."
However, if Pitt does want more in the agreement, there are two ways he can go about affecting such change. "If Brad wants more visitation or if he feels like she's alienating him or not giving him enough visitation, then he can either ask nicely and if that doesn't work, he's got to go into court and get in order," Slaten added. 
In regard to DCFS' referral regarding allegations that Brad was involved in an incident with a child aboard a private plane in September, the lack of urgent action says something. 
"DCFS really can't take much action on their own immediately unless there's an immediate threat to the health and safety of a child. They can take the child out, take the child away and then go immediately into court. But, that's not the situation here so obviously DCFS did not see something so egregious that they thought they needed to step in and protect the child and immediately go into court," Slaten said. "They are probably going to report that there is no issue and close the matter."