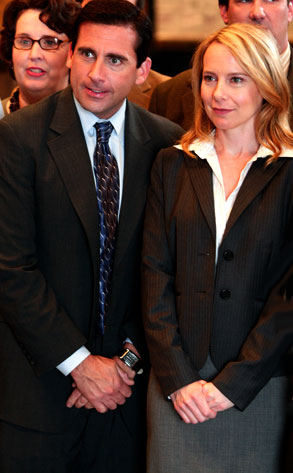 NBC/ Chris Haston
Oh, Holly Flax (Amy Ryan), how the Office fans have missed you!
Which is why it gives us great joy to tell you that coexecutive producer Jennifer Celotta is talking about a possible return for Michael's (Steve Carell) lost love. Dare we dream?! Could Michael finally have found his soul mate? And is it possible she'll pull a Jan and return with a—gasp!—bun in the oven?
Even better, we're getting word on when the Pam (Jenna Fischer) and Jim (John Krasinski) wedding may go down, how Dwight is handling the loss of Angela (note: It involves setting fire to stuff) and what Karen (Rashida Jones) will be up to when she returns...