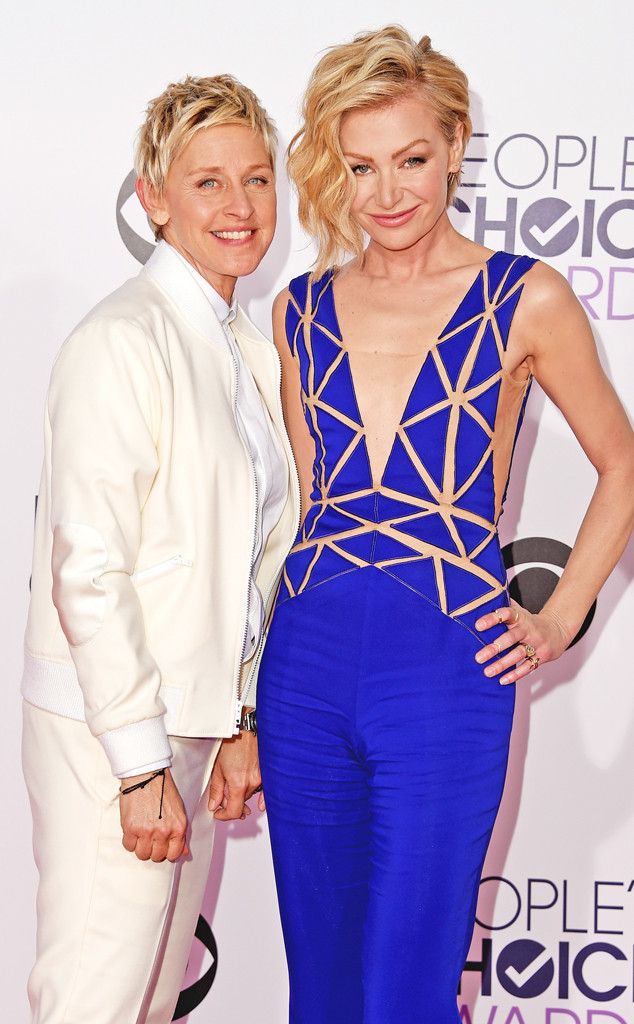 Steve Granitz/WireImage
Ellen DeGeneres is silencing tabloid noise that her marriage to Portia de Rossi is on the fritz.
Over the years, the comedienne has spoken out time and time again in response to rumors pitting the longtime lovebirds against each other. But as her most recent interview with People indicates, there's no nasty divorce battle here, and in fact, Ellen and Portia are stronger than ever.
"There's no best part [about being married.] It's everything," DeGeneres admitted. "I can't imagine not being married. I have my best friend, the person I want to spend time with more than anybody else in the world."
The talk show host, 58, married the 43-year-old Scandal actress back in 2008, four years after they officially became a couple.