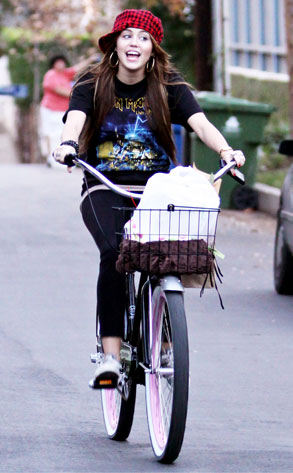 RIV/Fame Pictures
My best friend and I are arguing over who is more evil. The categories are the Jonas Brothers, Zach Efron, Miley Cyrus, or Twilight. So who do you think is more evil?
—Amelia
Technically, dear, the term would be most evil. If the contest were pared down to, say, Miley Cyrus vs. Twilight—which it should be—then the term would be more evil.
Now, the analysis: As much as you may despise the Jonas Brothers, they really do try to be nice, and they love them some Jesus, and they clean up before every public appearance, and they put on ties, and they say terribly sweet things to reporters. Let's leave them to their treacle.
Zac Efron, meanwhile, never really says anything, so we have nothing to nail him on.
That leaves Miley Cyrus and the sparkling vampires...