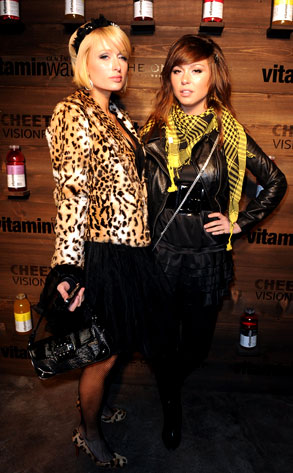 Gustavo Caballero/Getty Images
Paris Hilton just found her new BFF on her MTV show, but could she already be looking for a fresh replacement?
While My New BFF winner Brittany Flickinger accompanied Paris to Sundance, it sounds like she was seen as dead weight by the party-loving heiress.
Instead of hanging with Brittany, Paris befriended former Danity Kane member and current Playboy cover girl Aubrey O'Day.
Paris reportedly left her supposed BFF at the Hollywood Life House. Later that night, when Brittany caught up with Paris and Aubrey at the Axe party, the twosome left her behind in the bathroom.
"She ran out and was like 'Wait for me! Don't leave me in the bathroom," according to an eyewitness.
So what's the problem with Brittany?