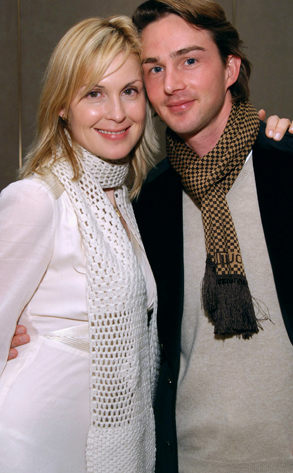 John Sciulli/Getty Images
The custody battle between Kelly Rutherford and estranged hubby Daniel Giersch appears to have reached its boiling point.
Both the Gossip Girl star and Giersch will take their mudslinging into the courtroom, with both parties ordered to take the stand in Santa Monica court tomorrow.
Rutherford and Giersch, both of whom appeared in court for a brief hearing this afternoon, are fighting for primary custody of 2-year-old Hermes.
Over Giersch's objections, the actress is seeking court permission to relocate her son to the East Coast for the next few months while she reports to work on the New York set of the CW hit.
And just in case the drama wasn't amplified enough, the clock is already ticking on the proceedings: Rutherford is expected to report for Gossip Girl duty this weekend.