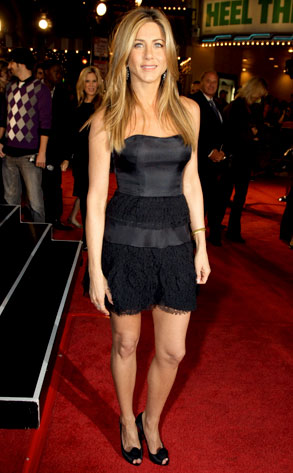 Eric Charbonneau/Le Studio/Getty Images
He's Just Not That Into You, starring the Jennifers Connelly and Aniston, Scarlett Johansson and Ben Affleck, among many starry others, finally comes out next month after having had its release date pushed back twice.
Now, when that many famous faces are in one flick, egos are bound to collide, making some onset messy-poos. Is that what halted the release date of Into You in the first place? Hey, just look at Aniston's hookup mayhem in the tabloids during the filming of Marley & Me.
It seems damn plausible that all of her big-name costars in this film would be fed up with other such dude silliness, right?
An integral source from the movie spills: