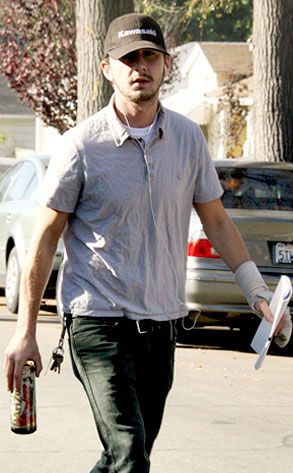 Goffredo Crollalanza, PacificCoastNews.com
Shia LaBeouf has been transformed into a passenger.
The Eagle Eye star had his driver's license suspended Saturday, a result of his refusal to take a Breathalyzer test when he was busted on suspicion of driving under the influence following a July car crash, a DMV official tells E! News.
"It was suspended for refusing a chemical test," the official said, noting that, even though LaBeouf was cleared of any DUI charges after it was determined that the other driver caused his smashup, the suspension was "automatic."
California law states that a person's license can be suspended for up to one year if he/she refuses to take a blood, breath or urine test for a suspected DUI.