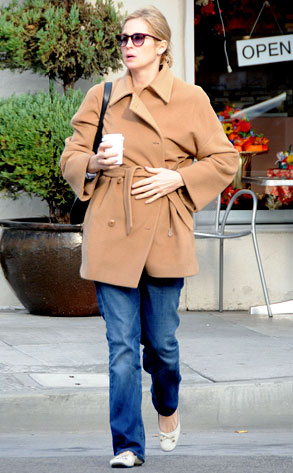 VAH/Fame Pictures
Lily van der Woodsen may have won custody of Chuck Bass on last night's episode of Gossip Girl, but Kelly Rutherford's own custody battle keeps getting more and more heated.
The 40-year-old actress filed for divorce from her husband of two years, Daniel Giersch, on Jan. 3. One week later, she filed emergency papers to have him banned from leaving the country for fear that he might disappear with their 2-year-old son, Hermès Gustaf Giersch.
The estranged hubby, 34, who is not a U.S. citizen, filed his own documents claiming he is the primary caregiver and accusing the star of a "bad and physical temper" and throwing a laptop at him.
Now, Rutherford, who is four months pregnant with their second child, is fighting back at such accusations, claiming she's called the police on Giersch twice.