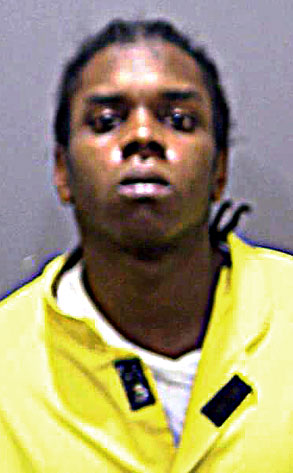 Chicago Police Department
The man standing trial for killing Jennifer Hudson's mother, brother and nephew pleaded not guilty this morning to charges of first-degree murder and home invasion.
While 27-year-old William Balfour was present in the courtroom for this morning's arraignment, his attorney, Joshua Kutnick, did all the talking, entering the plea on Balfour's behalf in Cook County Circuit Court.
Balfour is currently being held at Illinois' Stateville Correctional Center and has been in police custody since Oct. 26, just two days after the murders of 57-year-old Darnell Donerson, 29-year-old Jason Hudson and 7-year-old Julian King.