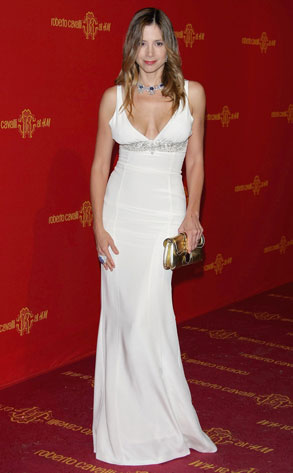 Daniele Venturelli/WireImage.com
Mira Sorvino's a gal we sorta miss in the spotlight—we've almost forgotten about her after her Oscar win for Woody Allen's Mighty Aphrodite, a part that surely would have gone to ScarJo had she been of age back then. We won't forget all the horrifying stuff that went down onset during the filming of her latest boob-tube flick anytime soon, tho.
On a press tour for The Last Templar, Mir dished on all hell breakin' loose during a water scene. First up, babe's contacts were washed straight out of her eyes by a giant wave; then the hook she was holding onto for balance smacked her in the face, breaking five of her front teeth.
"Blood everywhere!" exclaimed M.S. "My lip was all split and open."
But that wasn't the worst of it: