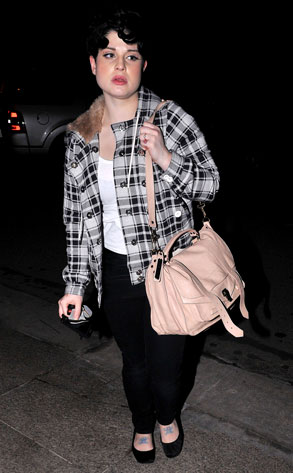 Ramey Photo
Kelly Osbourne is in trouble for giving new meaning to headbanging.
Ozzy's spawn was arrested in London earlier this month on a charge of assault for allegedly slapping a tabloid reporter in the face at a nightclub last summer.
Per protocol, Scotland Yard officials have not disclosed Osbourne's name in connection with the arrest, but released the following statement on the incident:
"I can confirm that a 24-year-old woman attended a central London police station by appointment at 3 p.m. on Jan. 2," they said in a statement. "She was arrested for common assault relating to an alleged incident in Soho in the early hours of Aug. 29, 2008.
"She was bailed to attend a central London police station on a date in March."