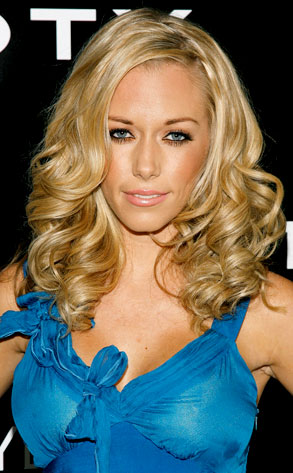 Joe Kohen/Getty Images
Girl Next Door Kendra Wilkinson apparently doesn't want to be persona non grata over her candid Q&A in Us Weekly, so now she's looking to clear up her remarks about living with Hugh Hefner and sneaking sex away from the Mansion.
"I'm more upset at myself with what I said," Kendra tells E! News. "I'm really bad at interviews, and anyone who knows me knew I meant no harm...I'm a goofball. Mostly, I'm very sorry to have hurt Hef...Playboy made me who I am, and Hef has done more for me than anyone else.
"In my heart, I will always love Hef and Playboy."
Kendra was so sorry, she stopped by the Mansion to apologize in person. "Hef was hurt, but he understands," she says. "He knows me and knows what came out of the article was not me at all."
And about those sex-on-the-side remarks?