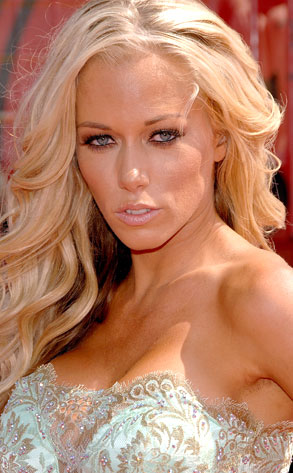 John Shearer/Getty Images
Of course, all hell's broken loose since Kendra Wilkinson spilled the dirt I was already spilling: that everything is not always as it seems at the mansion.
She's awfully good at making news, as with the "shocking" US Weekly interview, but she's also excellent at causing a ruckus. Like all that silliness that her wedding to Philadelphia Eagles wide receiver Hank Baskett is going to go down at the Mansion—with the Hefster giving her away.
Yeah, right.
I'm still told Kendra is going for something more private, more family-oriented. As if her comments to Us—about her cheating on Hef, for starters—didn't make that crystal clear. Stay tuned...