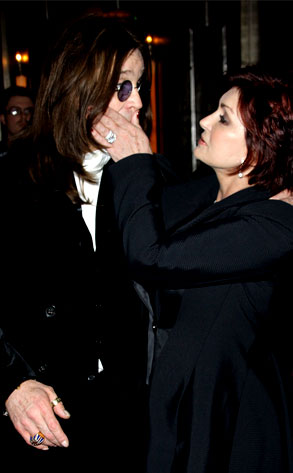 AP Photo/Joel Ryan
As anyone who watched the Rock of Love Charm School reunion special knows, nobody insults Sharon Osbourne and gets away with it.
The Sun has learned the hard way. The U.K. tabloid has agreed to pay the rock family for libel damages and legal fees.
The reality-TV maven took the newspaper to Britain's High Court after it accused her of "driving her frail husband Ozzy Osbourne to destruction" and working him "so hard she will kill him" in an October 2007 article titled "Exclusive-Osbournes: The Truth."
The story also alleged, per court documents, that Sharon was putting Ozzy's "life at risk by forcing him to perform a series of live shows when he was not well enough and that her motivation for doing so was to fund her exorbitant spending."