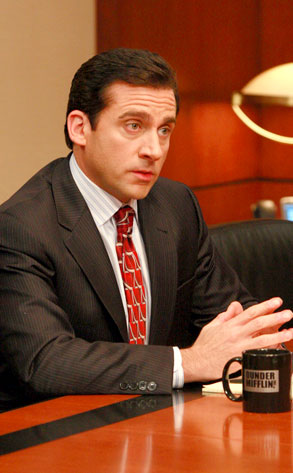 Byron Cohen/NBC
Not that it's too difficult a feat to achieve, but Steve Carell just surpassed Michael Scott in the battle of small business prowess.
The Office star is now the proud owner of a local landmark general store in the historic village of Marshfield Hills, Mass., where Carell and wife Nancy Walls own a summer home.
"This is much more of an emotional investment than a business one," Carell told the Boston Globe. "I saw an opportunity to help preserve a little piece of history."
Expect applications for assistant to the regional general store manager to start pouring in any day now.