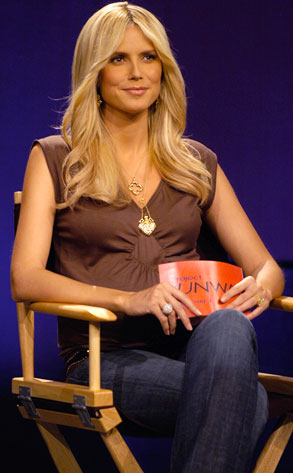 Bravo
Given that being onTop Model won't make you one, is there any point in going on shows like Project Runway? Do any of these folks make a better showing in the fashion industry?
—Shane, Oklahoma
Oh, no, HE DID NOT just diss our girl Heidi Klum. Honey, that girl is 18 feet tall. She could step on your head and end your miserable ignorance with one cruel stomp of her Amazonian supermodel feet.
Did you see what she wore to the Globes? Do you understand that she has no fear?
But fine. I will answer your question.