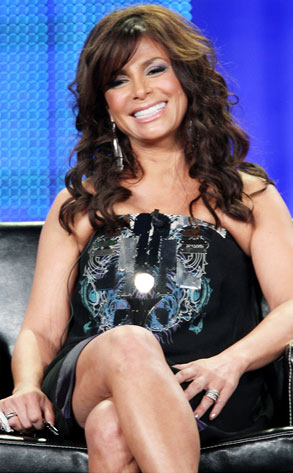 Frederick M. Brown/Getty Images
It ain't easy being Paula Abdul. When bombarded with questions at the winter TV press tour about Paula Goodspeed (an Abdul superfan and American Idol wannabe who later killed herself outside Abdul's home), Abdul briefly teared up.
Moments later she was laughing it up with new judge Kara DioGuardi, but maybe things aren't as shiny with the lady judges as they seem onscreen?
Paula insists that everything is going great, saying, "I am a big fan of the show. I am blessed to be on the show. It's the greatest show on television all around the world and...a gazillion people would love to be in my shoes."
But could Paula's tears be a sign of a larger problem? How do Paula and Kara get along? Find out what the stars themselves have to say about their relationship and the future of American Idol...