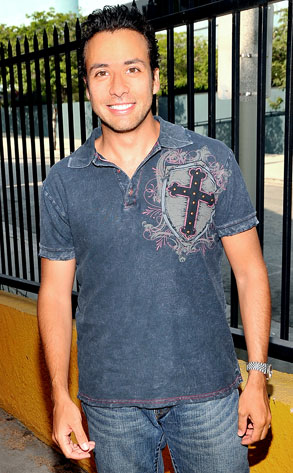 John M. Heller/Getty Images
Not to mix our past-their-prime boy bands, but there's gonna be a new kid on the block for a Backstreet Boy.
Howie Dorough and his wife of more than a year, Leigh, are expecting their first child in June.
"I know she's going to be a great mother," the 35-year-old father-to-be told People. "If she can take care of me, the biggest baby in the entire world, I think she's going to be okay with the little one coming along."
The Doroughs, who tied the knot in December 2007, aren't planning on finding out the baby's sex until the birth. "We're just hoping for a healthy baby," he says.
As for his now ex-bandmates, Dorough said the rest of the Boys were "surprised but very, very enthusiastic" about his impending fatherhood. What remains of the group is currently recording a new album in Los Angeles. The now four-strong band is expected to kick off the South American leg of their tour next month.