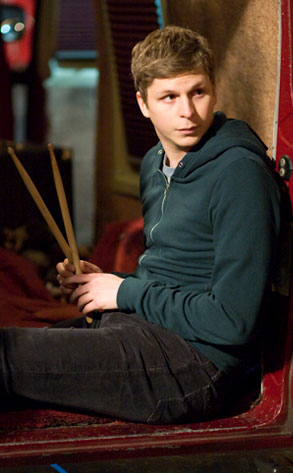 Sony Pictures
"For once and for all, the Arrested Development movie is happening!" Will Arnett tells us today.
Still, no one knows yet whether a certain beloved Bluth will be there: Superbad star Michael Cera.
That's the word Arnett, Jason Bateman and producer Mitch Hurwitz, who met with reporters to promote their new animated Fox series, Sit Down, Shut Up.
"I hope so," Hurwitz tells me when asked if Cera will do the big-screen version of Arrested, which he describes as "Valykyrie meets Hotel for Dogs." "We're just trying to get all the actors on board."
According to inside sources close to the deal, all of the main Arrested cast members have signed on to the movie except Cera, aka George-Michael Bluth.
"I know he's thinking about it," Bateman tells us. "And we're all awaiting some finality to all of that so Mitch can get writing."
So why is he holding out? And what's the movie all about?