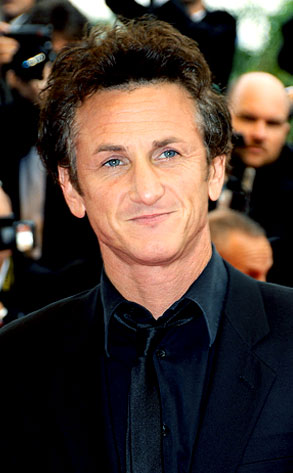 Tony Barson/Getty Images
In the words of Sandra Bullock, probably the best thing about the drawn-out Golden Globes last weekend was the free drinks. As the champagne flowed so did the awesome stories. During Mickey Rourke's acceptance speech, there was one guy who was visibly pissed it wasn't Sean Penn at the podium. We assumed it was 'cause S.P. was a buddy of his or somethin' but no, the upset man said it was because Sean is not only a great actor but also a...great person.
And no, this wasn't Lindsay Lohan in drag talking to us. "He saved my life," babbled the drunkard.
Do tell..