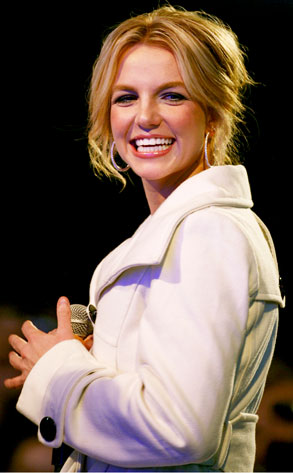 Jean Baptiste Lacroix/Getty Images
Britney Spears' housewarming party is already in full swing—in her heart.
"I took my babies to our new home and they loved it! I can't wait to move in," the pop star wrote Tuesday on her website.
Her new digs are rumored to be in the exclusive gated Oaks community in Calabasas, Calif., where she was spotted with her entourage earlier today unloading some of her sons' toys outside a mansion dubbed Château Sueños, or Dream House.
The house, which was most recently listed for $8.99 million, looks to still be on the market after six months, but realtor Jeff Biebuyck tells E! News that the listing "should have been updated."