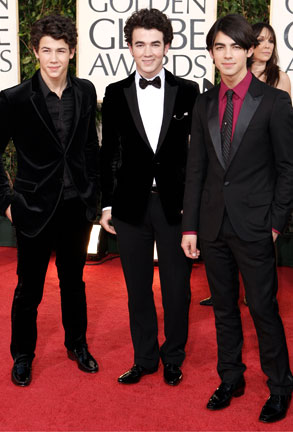 AP Photo/Matt Sayles
The Jonas Brothers will have plenty to be nervous about come Grammy night.

Not only are they first-time nominees, but they'll be making their Grammy Awards performance debut, too!

The brotherly trio just signed on to belt out a tune when the awards are handed out Feb. 8 at L.A.'s Staples Center (and telecast live on CBS), a source exclusively reveals.

The song in question is being kept under wraps for now. But we have a couple of guesses...