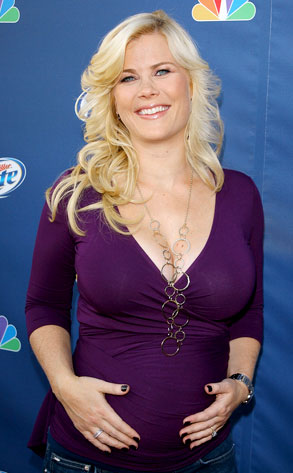 Michael Tran/Getty Images
Less than 7 pounds is rarely a significant weight loss for any of the contestants on The Biggest Loser, but, for host Alison Sweeney, it was a huge gain.
The reality competition matriarch gave birth to Megan Hope Sanov at 12 minutes to midnight on Monday. Megan weighed in at 6 pounds, 7 ounces.
"Everyone is doing great," a rep for the mom tells E! News. "[Alison] said she can't wait to watch The Biggest Loser tonight with her daughter."
The former Days of Our Lives star, 31, and husband Dave Sanov also have a 3-year-old son, Ben.