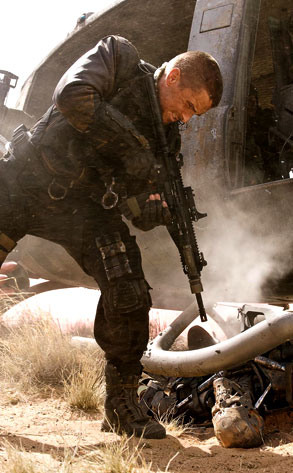 Richard Foreman/Warner Bros. Entertainment
It's a safe bet Arnold Schwarzenegger hasn't said hasta la vista to Hollywood yet.
While McG refused to confirm the news at a press gaggle in New York Monday to hype his upcoming Terminator Salvation, the helmer all but invited speculation that the Governator will be back for one more go-round as the titular cyborg. At least in cameo form.
Asked by producer Dan Lin about what surprises are in store for moviegoers, McG said with a wink and a nod: "I can't talk about it. I can't talk about the governor of California."
(WARNING: Potential spoilers ahead!)