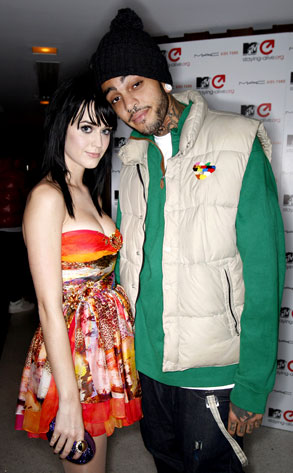 MJ Kim/Getty Images
Katy Perry is hurting.
The typically perky pop princess didn't hide her feelings about her split from boyfriend Travis McCoy during an acoustic performance last night at L.A.'s Hotel Café.
Katy came clean while explaining the inspiration for her new single, "Thinking of You."
"It means a lot to me," Perry said of the song. "It's one of those slit your wrists songs, like one of those R. Kelly songs like real talk. Like when you break up with somebody and you don't wanna move on, but you have to move on."