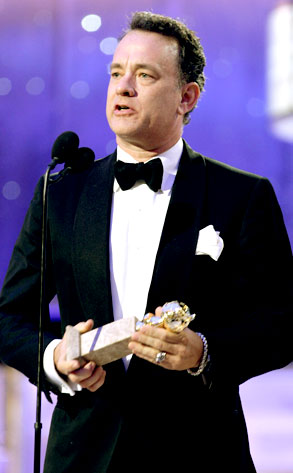 Chris Haston/NBCU Photo Bank
Heath Ledger's win wasn't the only thing that got stars emotional backstage at the Globes Prop 8 did it, too!
"It's un-American," Tom Hanks, who nabbed a Globe for producing the terribly popular John Adams, told me. I asked Hanks, one of the Biz's most politically astute members, why he thought the gay-marriage-banning proposition had passed, helped largely by huge sums of media money funneled through the pro-Prop 8 Mormon church.
"You put some good commercials on the air," deadpanned (accurately) the two-time Oscar winner, "you can convince anybody of anything."