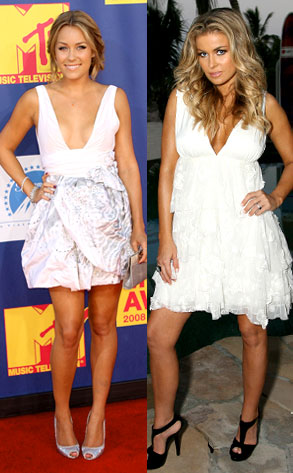 Fredrick M. Brown/Getty Images; Jordan Strauss/Getty Images
Not only do Lauren Conrad and Carmen Electra sometimes look alike, with their wavy tresses and perfectly tanned complexions, but both babes even dressed alike at recent red carpet events.
They both went for ruffled, sleeveless white dresses with tiered skirts and beachy waves, but only one of these starlets spent way more money on her look.
Think you know who dropped more dollars and who saved herself some serious cash?
Test your style savvy now with mystyle's Who Broke the Bank?.