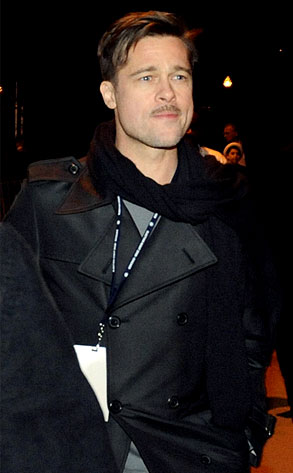 Paul Edwards/News International/ZUMAPress.com
Dear Ted:
I think Lindsay should date Britney and put herself under Papa Spears' wing. Then he could guide L.L. into a comeback and pave the way for a new career for himself as the troubled starlet guru. Imagine the fireworks Brit and Linds would create!
—Che
Dear Good Idea:
Maybe he should have written a parenting book instead of Lynne.
Dear Ted:
So, Brad is going overboard in his latest interview to say nice things about Jen. I can just picture Angie's head exploding over it! Either she's really mad at him for this, or it's all part of a planned publicity stunt to make him look like a good guy for Oscar season. What do you think?
—raiderpg69
Dear Brangie Plan:
Is anything not planned between these two? That includes kids.
Dear Ted:
With the news of Robert Pattinson dropping out of the indie film Parts Per Billion, I became curious. His manager said it was a time issue with the new Twilight movie, but is there more to it? If Rob dropped out just because he's too big for it now I'd be very upset—it's rude to drop out of a film two weeks before filming is supposed to take place.
—Jennifer
Dear Pattinson Pulling Out:
Would you rather him pull out in the middle of shooting? Since it's as obvious as the fact that Bobby's not the hottest Twilight blood sucker that he just doesn't have time for the little flicks, anymore?
Dear Ted:
The only phony around here Ted is you. Everyone knows this. I see you're still holding onto the Toothy Tile fiction. You haven't been humiliated enough, I suppose.
—tedisafake