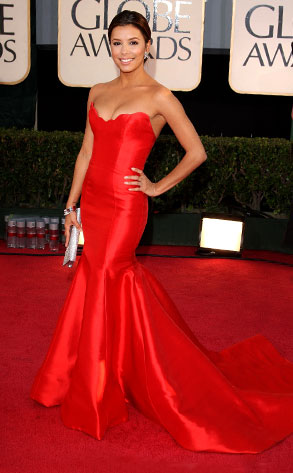 Jason Merritt/Getty Images
Eva Longoria Parker may not have been the very first star strolling the red carpet—that honor goes to a self-deprecating Ricky Gervais.
But she definitely brought the glamour—even if she did tell Ryan that she's just "a boring housewife." Perish the thought, Eva. Even without any scandalous rumors, you're still a sizzler to us.
See who else is getting snapped on the red carpet (when will Brangelina show up?!) in our Golden Globes Arrivals gallery!