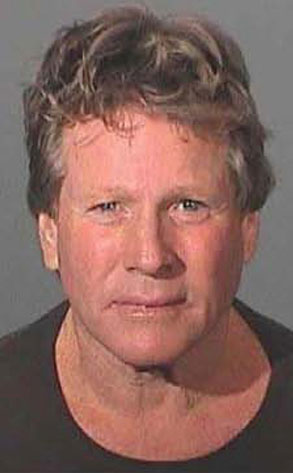 AP Photo/Los Angeles County Sheriff's Dept., HO
The gentleman doth protested a little too much.
Despite a series of denials and claims that he was nothing more than a victim of his son's wrongdoing, Ryan O'Neal pleaded guilty this morning to one count of felony possession of a controlled substance stemming from his September arrest.
After entering his plea in a Malibu courtroom, the 67-year-old actor agreed to enter into an 18-month drug deferment program. If O'Neal successfully completes the program and avoids any further contact with law enforcement, the charge against him will be dismissed.
"He wanted to put this behind him and resolve this in a dignified and private way, and that is what he has done," O'Neal's lawyer, Mark Werksman, told E! News.