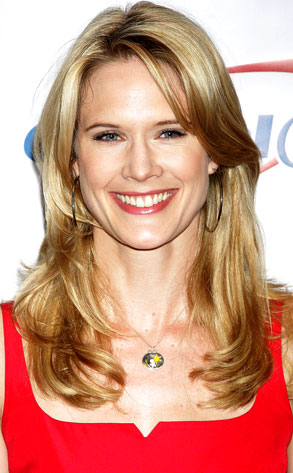 Will Ragozzino/Getty Images
Stephanie March is back on the job.
The 34-year-old actress will reprise her role as Assistant District Attorney Alexandra Cabot in a six-episode guest arc on Law & Order: SVU, starting Feb. 17.
According to series executive producer Neal Baer, Alex is returning to bust some special victim-abusing heads while her replacement, ADA Kim Greylek (Michaela McManus), is on assignment in Washington, D.C.
"Every time I run into it I think, 'Hmmm, what if?'" March said in a statement. "I look forward to spending some time working with a production that has always been so rewarding for me."
Since leaving the show in 2003 (Alex was forced into Witness Protection after busting a murderous drug dealer), March has guested on 30 Rock and Grey's Anatomy, appeared on the Food Network to partake of hubby Bobby Flay's cuisine, and starred—also as Alex Cabot—on the short-lived L&O spinoff, Conviction.