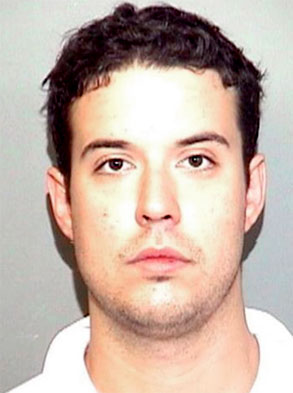 West Palm Beach Police Department
Whitney Port ought to be careful about choosing her new friends in The City.
The Hills hottie, who relocated to New York City as well as her own spinoff, has a pal with a questionable relative. Socialite Olivia Palermo , with whom Port "works" at Diane Von Furstenberg, was seen in Monday's episode with her cousin James "Nevan" Donahue. During their conversation, Donahue, 26, complained about receiving a $100 fine for spitting on the subway.
Turns out, this isn't the loogie launcher's first trangression—he's wanted for seeking sex in West Palm Beach.