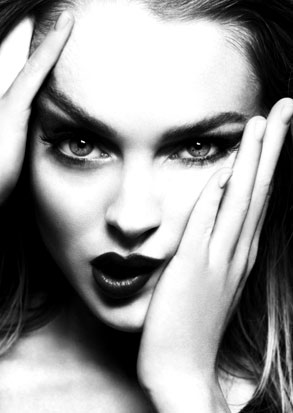 Mert and Marcus/ Interview Magazine
Lindsay Lohan is having some image problems. Fortunately, she has the opportunity to talk it out with Lauren Hutton in next month's Interview magazine rather than ranting on MySpace.
So what's ailing our dear LiLo? We'll let her explain:
"I just feel as though it's become a situation where people have manifested this caricature of who I am, and they act as if there's no real person inside of it."
"And the worst part is," she continues...