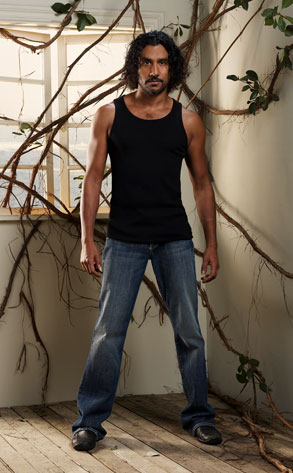 ABC/FLORIAN SCHNEIDER
Naveen Andrews' latest drama has enough twists and turns to rival an episode of Lost. Albeit one with a much more clear-cut ending.
The TV star was granted temporary custody of 3-year-old son Naveen Joshua this morning after the boy's baby mama broke the terms on their existing arrangement, according to TMZ.
The courtroom battle royale featured all kinds of mudslinging by the boy's mother, Elana Eustache, who claimed Andrews tried to posion their son and the actor's longtime partner, Barbara Hershey, was unfit to care for the tyke because she practiced witchcraft.
All that was missing was a smoke monster...