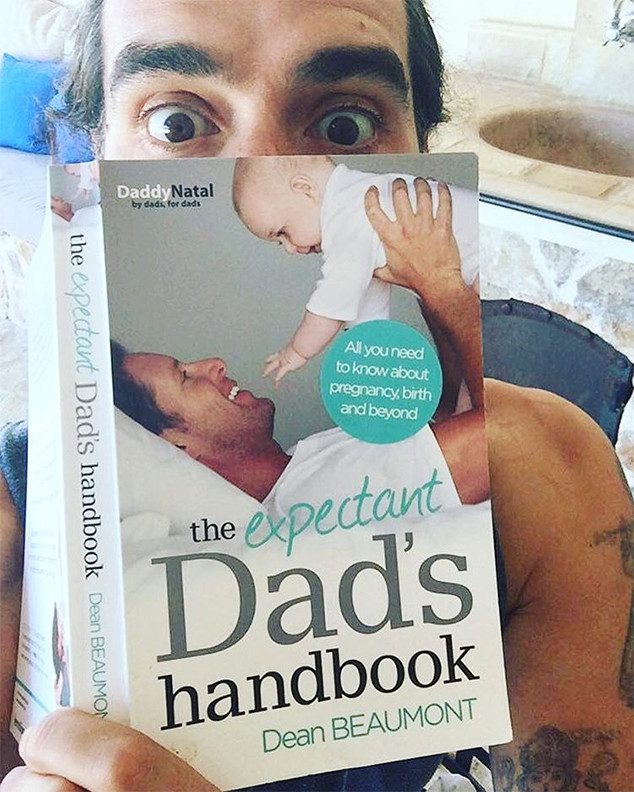 Instagram
Russell Brand is getting ready for the most important and most fulfilling role of his life, with the help of his mother.
The 41-year-old comedian and Saving Sarah Marshall and Get Him to the Greek actor confirmed on Instagram Friday what was reported a couple of months ago—that he's soon going to become a father. Several news outlets had said his girlfriend Laura Gallacher is pregnant with their first child.
"Right then. My Mum bought me this. Time to get ready! #trewlit #bookstagram #parenting," Brand posted, alongside a hilarious photo of him holding up Dean Beaumont's The Expectant Dad's Handbook, with a wide-eyed expression painted on his face.