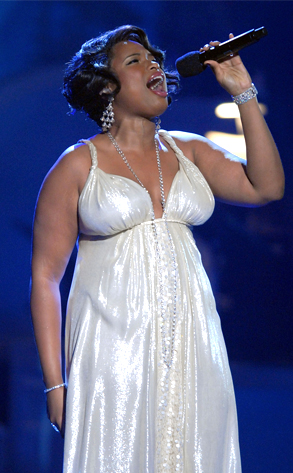 Michael Caulfield/Getty Images
Professionally, at least, things in Jennifer Hudson's world are looking up.
The mourning entertainer's Oscar may be getting some company, as the singer-actress today scored seven individual nominations for the 40th NAACP Image Awards.
Hudson took home nods in both recording and motion picture categories, as did her direct competition—and onetime costars—Beyoncé Knowles, who bagged six nods, and Alicia Keys, who earned four. (Get the complete list of nominees.)
Rounding out the big-name nominees, and potentially making respective bee-lines for the podium next month, are Will Smith, America Ferrera, Queen Latifah, Jamie Foxx, Mariah Carey, Rihanna, Don Cheadle and Diddy.