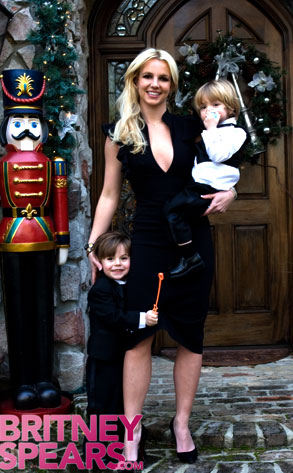 Britneyspears.com
Britney Spears went home to Louisiana over Christmas break, where one of her designated (read: nonhacker) Twitter minions reports that "it was super chill, with lots of working out and spending time with her whole family."
As already mentioned, part of that family time involved her older brother's New Year's Eve wedding. The ceremony was described as "beautiful" and "intimate," which is nice, but of course all we wanted to know was what Britney looked like.
Fortunately, Brit decided to share some pictures from that day so we could make sure everything went OK. Everyone looks so put-together and sophisticated—good work, Team Spears. Oh, and what do you know, there's grandma.
All right, now who wants some real Britney gossip?