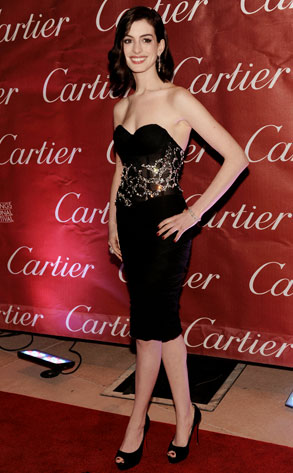 AP Photo/Chris Pizzello
Anne Hathaway is a getting a little more serious with her new man, actor Adam Shulman.
At least enough to bring him to an awards show.
The Golden Globe nominee's blond beau was at last night's opening gala of the Palm Springs International Film Festival, where Hathaway picked up the Desert Palm Achievement Award for Rachel Getting Married.
The PDA was kept to a minimum—Shulman waited inside the Palm Springs Convention Center ballroom while Hathaway did red carpet arrival press—but...