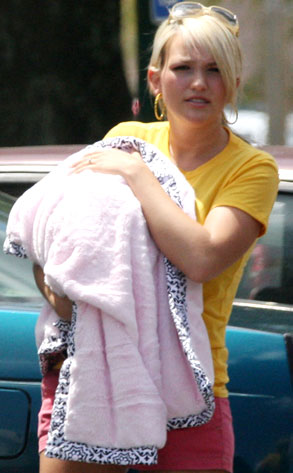 Fame Pictures
News flash! Not every girl wants to be Jamie Lynn Spears.
A young woman selected by police to trick the paparazzi assembled at Los Angeles International Airport for the recently hatched teen's arrival back in September is threatening to sue the LAX Police Department—because apparently she didn't agree to pose as the younger Spears sister.
Counsel for the would-be plaintiff, Adessa Eskridge, is demanding $2 million to fully compensate for the "humiliation, fear and harassment" Eskridge suffered when she deplaned and, without prior knowledge of what awaited, walked right into the flashbulb jungle. (View the damages claim.)
At the time, an LAX-PD spokesman told E! News that the department was opening an internal investigation because "it is not the policy or practice for Airport Police to provide a celebrity decoy."