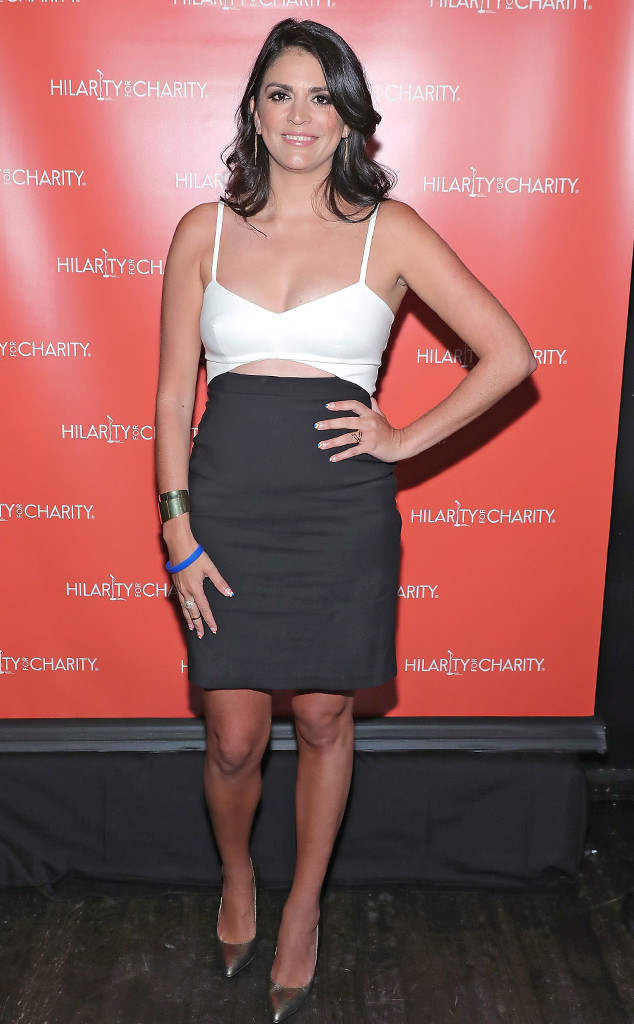 Neilson Barnard/Getty Images for Hilarity For Charity
Saturday Night Live may be on summer hiatus, but as the temperature of the political climate continues to rise, the show's key players are paying attention. Case in point: Cecily Strong, whose impression of Donald Trump's wife Melania Trump left viewers in stitches last season.
When E! News caught up with Strong at Wednesday's Hilarity for Charity event hosted by Seth Rogen and Lauren Miller Rogen at Highline Ballroom in New York City, we asked if part of her summer would be spent working on her Mrs. Trump send-up.
"Am I honing it? Sure, I'm practicing," Strong admitted. "I'll take notes and things like that. I actually do—I'm a nerd like that over the summer. But I try not to think about the show when I'm away from it so I can love it as much as I do when I go back."
That said, "I think she's fabulous. When she does things, I'm there with her. I support her."