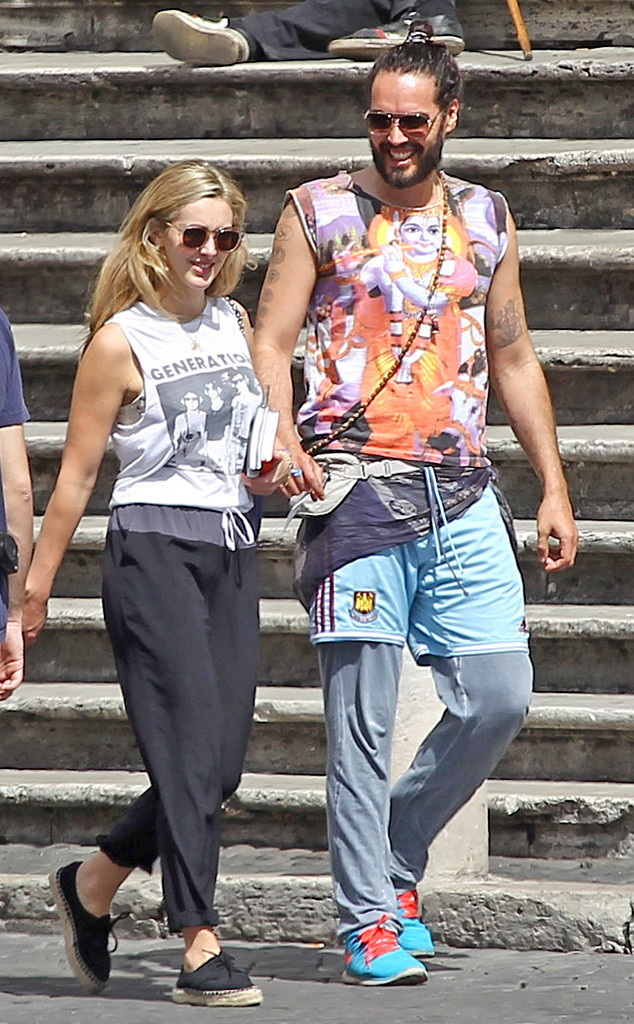 AKM-GSI
Just think of the material Russell Brand is going to be able to mine once he's a dad. The concept of fatherhood may never be the same.
The 41-year-old comedian is expecting his first child with girlfriend Laura Gallacher, according to multiple reports coming out of the U.K.—and while at first that sounded like a rather dicey proposition, we have a feeling, judging by Brand's own words on the subject, that he's going to be the most devoted of parents.
It can be difficult not to think of Brand, the verbose recovered-sex-and-drug-addict who informed Katy Perry via text message that he wanted a divorce and has since become increasingly political, even going so far as to claim mock-responsibility for bringing down the former head of the Labour party.
But the entertainer and author, despite his Lothario reputation and his once-wild ways, is actually on the verge of assuming the role he's been talking about for years.