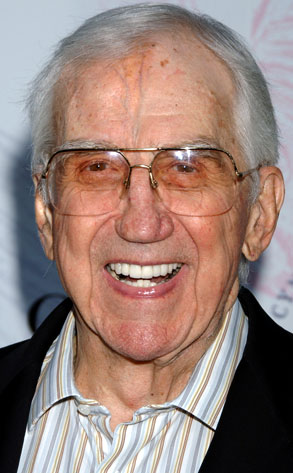 AP Photo / Tammie Arroyo
Ed McMahon has been dogged by legal hassles for months now. Now his dog's taking revenge.
An unnamed process server turned up at Chez McMahon on Saturday to deliver the financially challenged Ed a new batch of legal papers.
But when the man knocked on the door, the former Tonight Show sidekick's wife, Pamela, allegedly unleashed the family's blood-thirsty hound, er, poodle on him.
While the Los Angeles County Department of Animal Control verified that the process server did suffer a bite on his right knee and that an investigation has been opened into the poodle attack, McMahon's rep appears unconcerned.
"Dog bites man is not news," quips über publicist Howard Bragman. "Call me back when it's man bites dog."
Or better yet, McMahon.