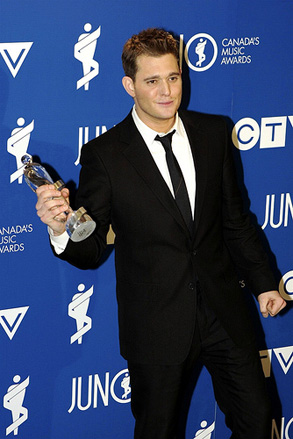 Duane Storey
Last September, Vancouver was named the-city for the 2009 Juno Awards and with its diverse blend of acts and media forms it's sure to be a one-of-a-kind event for Canada's music scene.
"Vancouver is super excited about the Juno's coming here," said Kris Krug, who was a part of a delegation that went to Calgary's awards ceremony last year as a member of the original organizing committee for the Vancouver Juno's.
"We've got a ton of awesome bands here in Vancouver, big names and small, and they all deserve recognition; Sarah Mclachlan and Michael Bublé to Black Mountain and Fake Shark - Real Zombie."
Duane Storey, a blogger, entrepreneur and photographer, is looking forward to seeing how the Vancouver social media community will contribute to the event's success. "[In Calgary] my grass-roots coverage allowed me to have blog entries and photos up on my site almost instantly, giving the awards an immediate global audience."
While the Juno's encourage emerging artists and also celebrate hall of fame music legends, they also embraced many new media forms, as these are becoming common practices for many artists in this day and age.