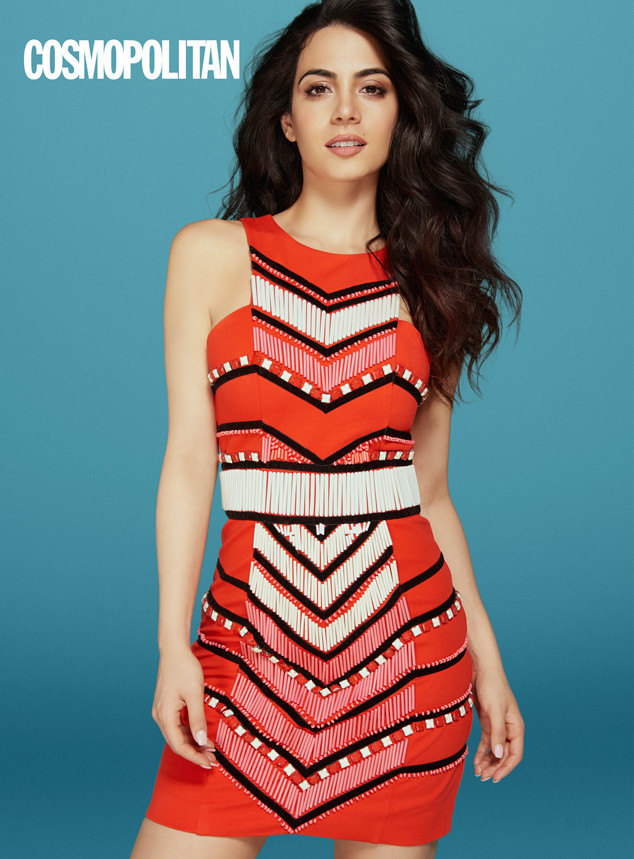 Cosmopolitan Mexico
Emeraude Toubia is here to shatter the glass ceilings and stereotypes around her, so don't confuse her with just another pretty face.
Things are going as the star always hoped they would. "I always dreamt of being on a magazine cover. And for my first cover to be Cosmopolitan, it's that it couldn't have happened any better," Toubia said. This achievement and recognition didn't come easy, but the actress is living-proof that with enough hard work and determination, you can come a long way.
The actress grew up in Brownsville, Texas, which is right on the border of Mexico. "It's like living in two different worlds. It's something really cool because you're learning about two different cultures," Toubia said. "In my case three because my father is Lebanese."
Being a part of a family with different different cultures, the Shadowhunter's star had a lot to learn from each side."I love the humility and warmth of Mexicans. I feel that we're people of really good hearts. In the Lebanese culture, they are very sure of themselves, and I've adopted that," Toubia said. "From the American side I learned that you can achieve your dreams if you work hard."
When it comes to being a Latina, it makes the star feel that she has the upper hand, "Us Latinas have a different kind of sex appeal. We're very passionate, giving and loving. It's an advantage on our side." Most importantly, Toubia hasn't forgotten those paved the way for the road she's on, "Women like Jennifer Lopez and Salma Hayek, opened the doors for me in the American industry, they have put our name very high. I feel the need to do the same for the rest of the girls that are also looking to be in this world."