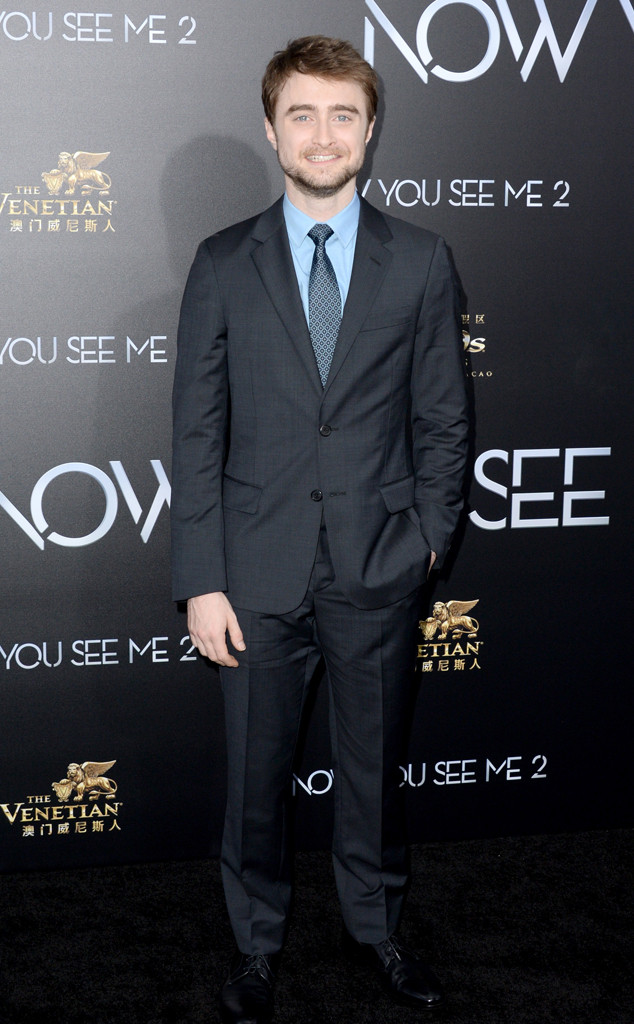 Andrew Toth/Getty Images
Daniel Radcliffe hung up his Hogwarts robe more than six years ago, but the actor recently revealed that he may someday unpack it from storage—if the reprisal was as good as, say, the latest Star Wars movie.
"The circumstances would have to be pretty extraordinary," Radcliffe said in an interview with Radio Times. "But then I am sure Harrison Ford said that with Han Solo, and look what happened there."
Ford famously retreated from the Star Wars universe until returning to the franchise for Episode VII, and Radcliffe's taking a page out of his book: "I'm saying 'no' for now but leaving room to backtrack in the future," he explained.