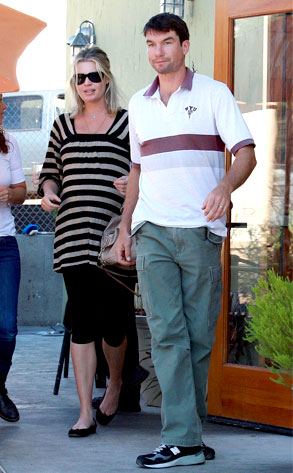 SS/Flynet
Another day, another set of Hollywood twins are born. Is it just IVF, or is Hollywood an incredibly fertile place?
—Molly, Belmont, N.C.
The answer isn't simple. Yes, the celebrities sure are spawning; now it's Ugly Betty's Rebecca Romijn and husband Jerry O'Connell, who join Julia Roberts, Jennifer Lopez, Marcia Cross, Geena Davis and scads of others in producing a twofer.
It's only fair that gossip over fertility treatments would follow; all of those women were over 35—old biddies in this business—when they had the twins, including Romijn. (Twin-machine Angelina Jolie isn't quite up there yet, agewise.)
So, have they or haven't they gotten help in getting pregnant? Well...