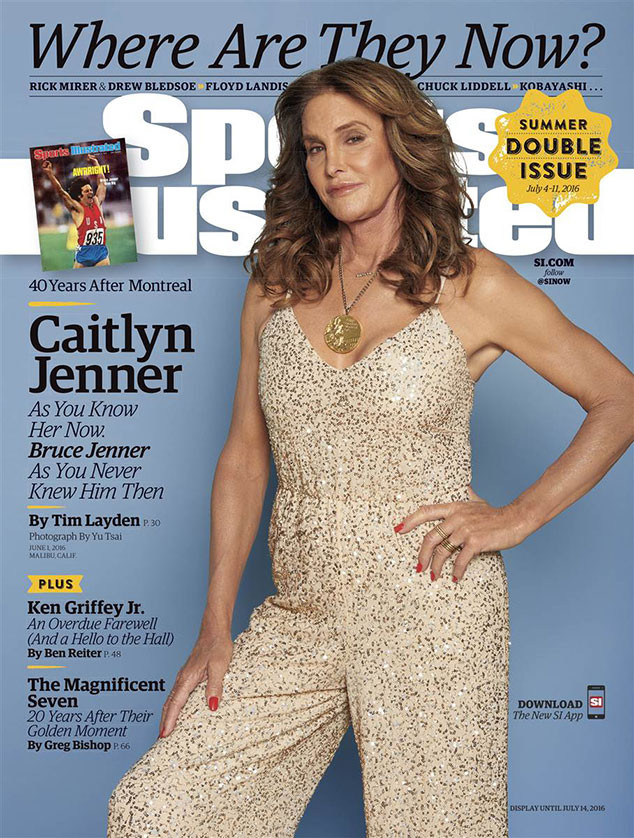 Sports Illustrated
A lot has changed since Caitlyn Jenner walked away from the 1976 Summer Olympics an international champion. To start, her name was Bruce then and she identified publicly as a man.
Four decades after being granted the gold, the highly famous public figure has returned to Sports Illustrated to grace the cover once again. For her last appearance on the cover nearly 40 years ago, she sported blue track shorts and a red tank top adorned with white lettering spelling out "USA," her muscular arms held triumphantly in the wind. Today, she poses on the cover in a gold sequin jumpsuit, brunette tresses cascading around her face and a red manicure framing her waist.
"It's a picture that brings attention to this issue," she told Sports Illustrated. "That's the important thing. That's why I wore the medal."